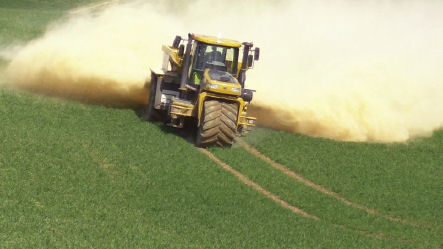 Products
R + T's core business is correcting soil acidity through lime spreading. Depending on your location, this would be with screened limestone or chalk. However we also offer a range of other materials listed below.
Magnesium Limestone. Magnesium Limestone. A cost effective solution for acid soils with low Mg indices. More on Magnesium LimeStone...
Granulated Lime. R+T supplies prilled lime. Suitable for use in most fertiliser spreaders, it comes delivered in 600kg bags – ideal for growers to spread themselves. More on Granulated Lime...
Gypsum: Highly successful in treating high Magnesium soils with 'lock-up' problems and poor soil structure. Particularly effective on heavier, high clay content soils. More on Gypsum...
Basic slag. Particularly suited to providing Phosphate on pasture. More on Basic slag...
Through our excellent network of UK quarry supplies, we can also supply aggregate suitable for driveways and hard standing areas.
Just call your nearest fieldsman for more details